Your LearnDash profile is your central location for all your course activity. It's where you can access your quiz statistics and track your progress. To access your profile, follow these simple steps:
Click the dropdown arrow on the left side next to your course title.
This will open a section for Quizzes.
If you follow thes simple steps, you will be able to view your quiz statistics in no time.

To view your quiz statistics, follow these simple steps:
Look for the quiz you want to explore and find the "Statistics" column. It's easy to spot – just look for the tiny icon. Click on it, and a popup window will appear, revealing your statistics.
You can now easily view your quiz statistics whenever you need them by repeating these steps.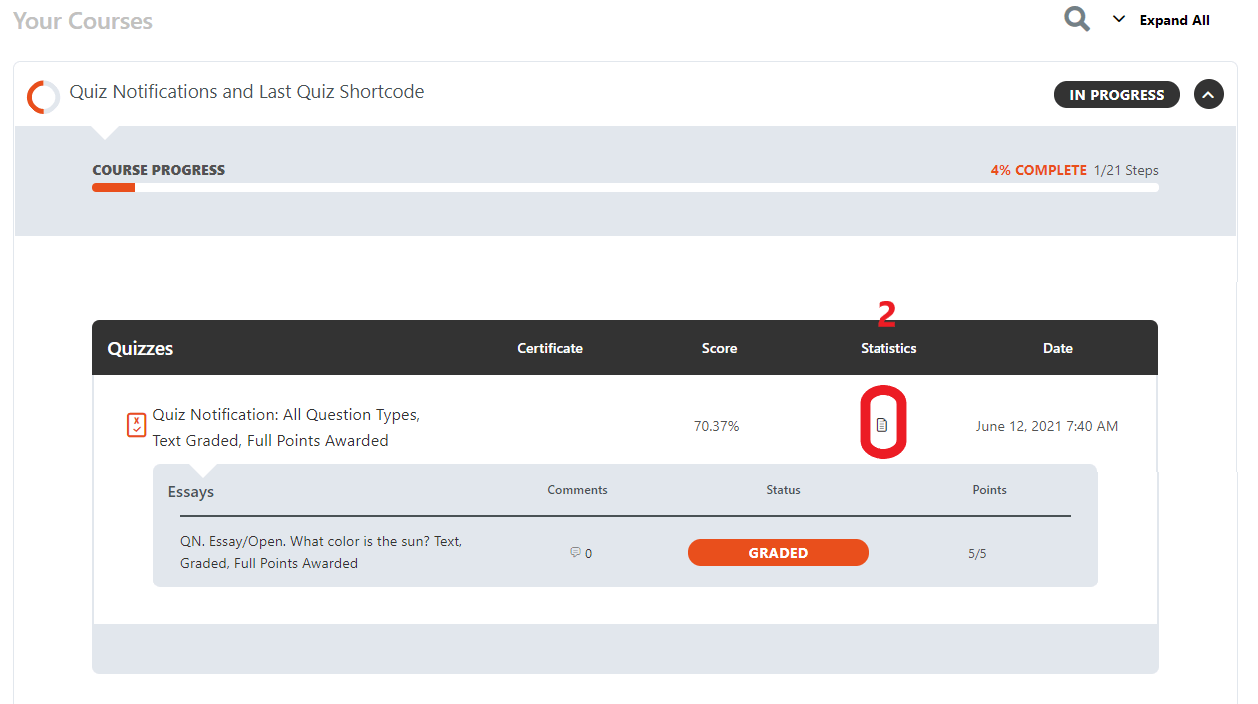 To access your LearnDash Profile, click here. This will redirect you to the "My Courses" page where you can explore your quiz statistics at any time. Once you have reviewed your profile, you can return to this lesson by clicking "Resume Lesson" at the top of your "My Courses" page.